so ive decided to make a new thread here cause i have about 3 different ones on here and there's bits and bobs everywhere.
and i just spent the last hour typing this all out and accidently deleted everything i wrote. so here we go, second time lucky...
i got my car for my 17th birthday and ive had it for about 6 months now and i love it!
it' a 1.4 candy white polo SE and i got the bodykit added as an extra. alot of people ask why i didnt get the rear bumper, at the time the rear bumper that was part of the body kit didnt really appeal to me so i decided to leave it out and wait and see if a nicer one came out. ive been toying with the idea of a gti rear bumper but as i'll probably have the car for about 4 years i can take my time and make the right choice
this picture is the very first time i seen my car
: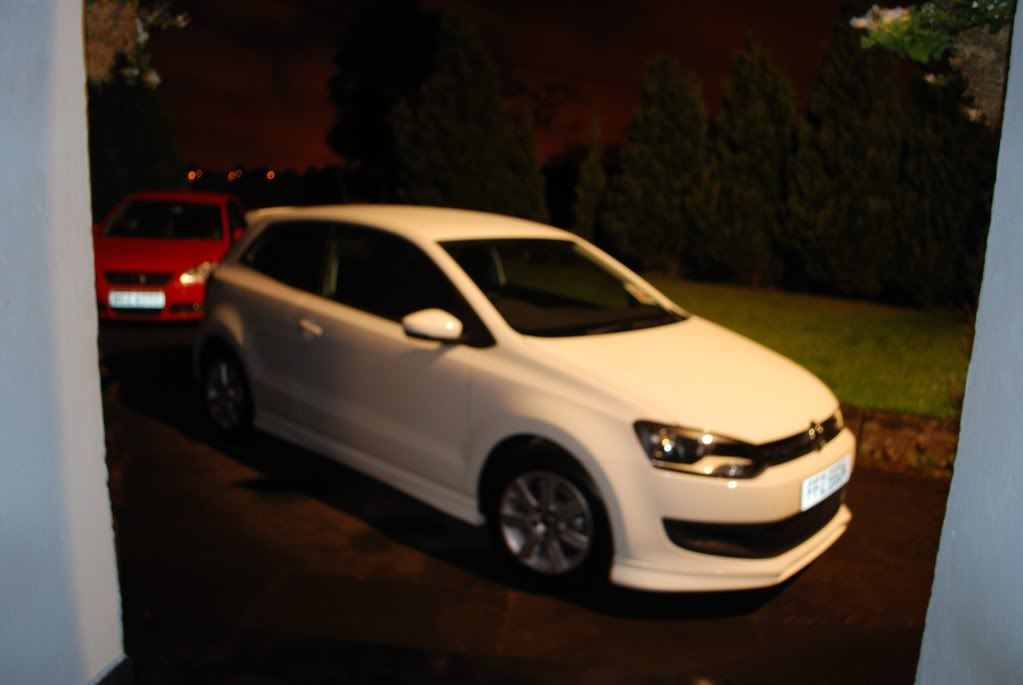 and a few more pictures of the first few days of owning it: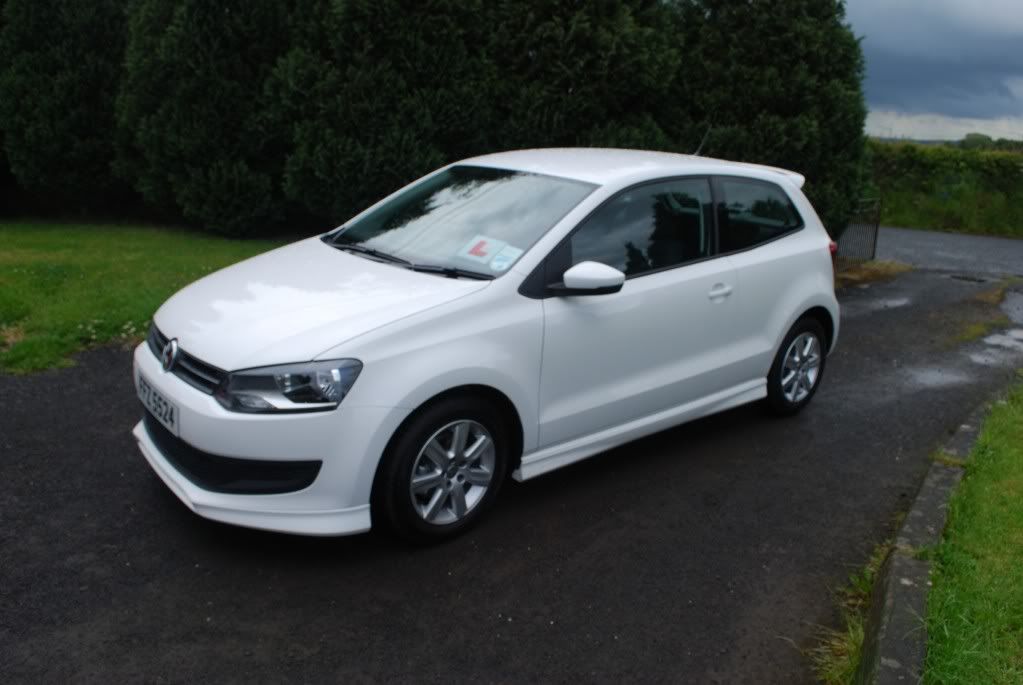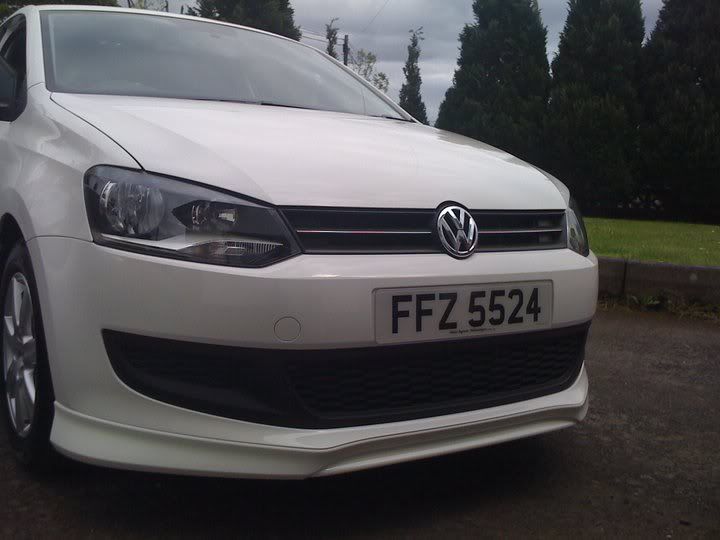 after a week of owning it and before i even passed my test i couldnt wait to get modding, so i debadged the rear:
before: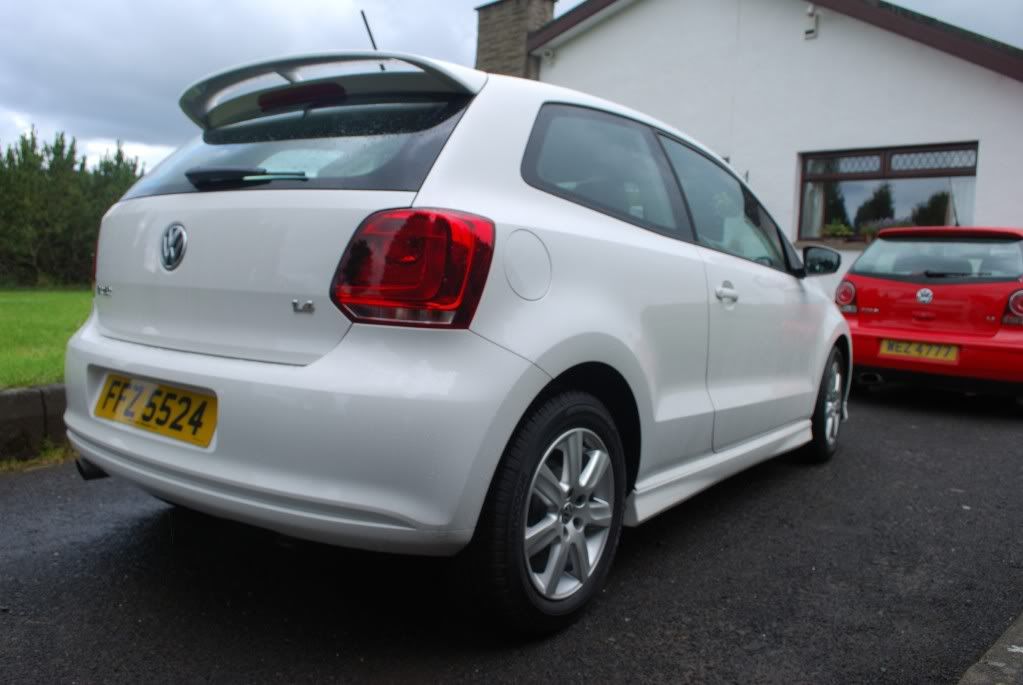 after: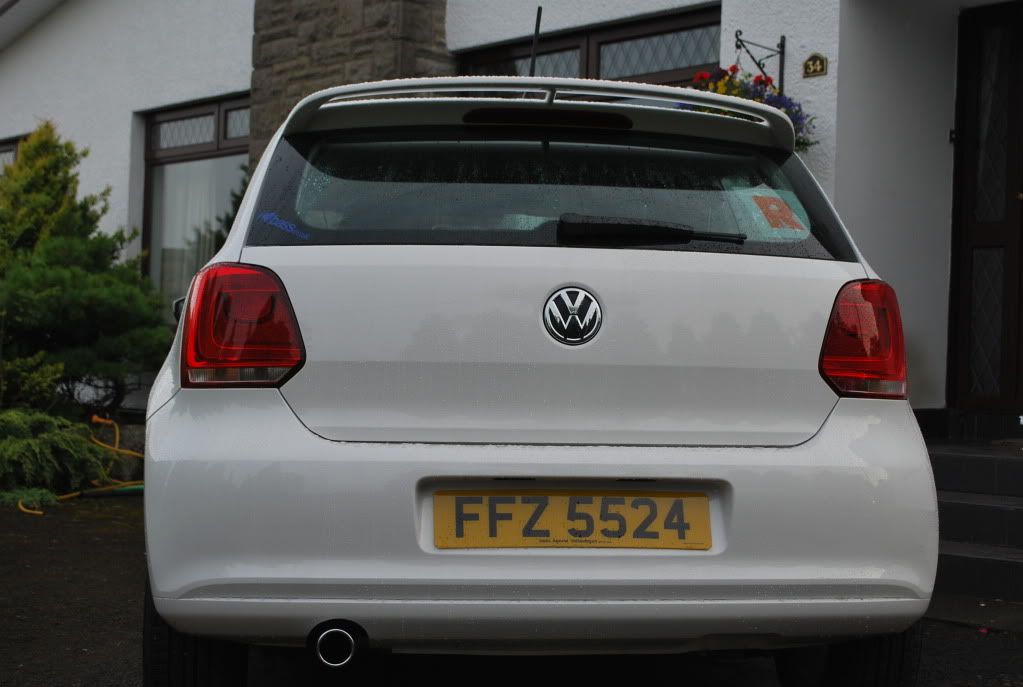 then painted the calipers green: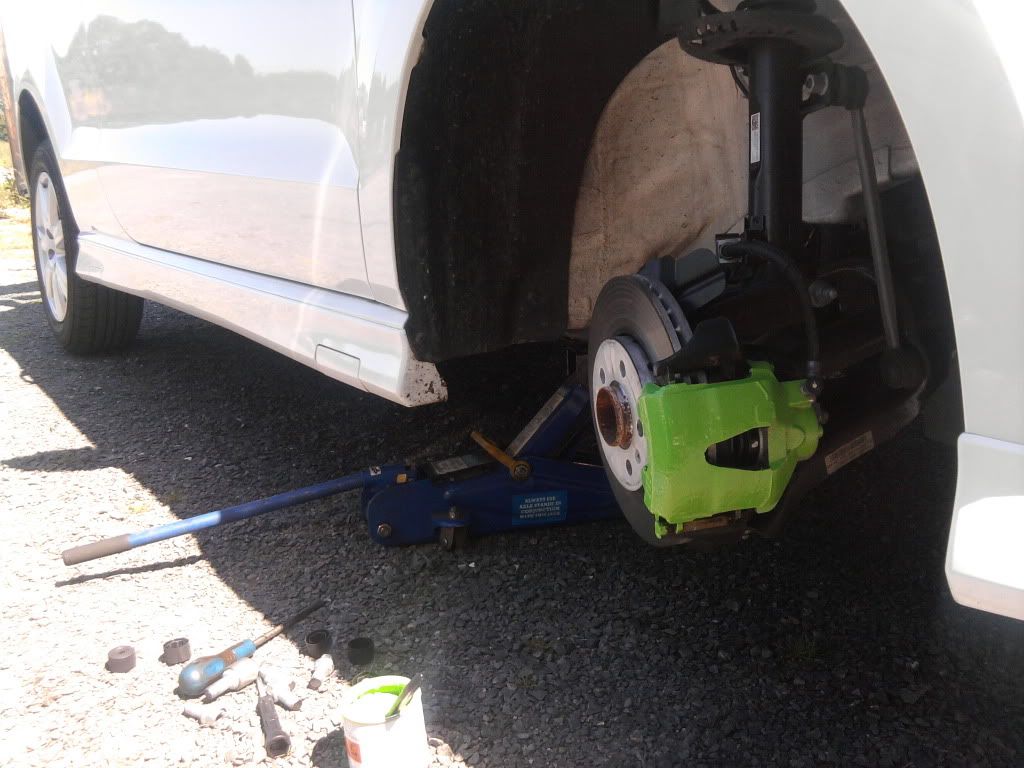 got a chrome exhaust tip for £6. bargain!
before: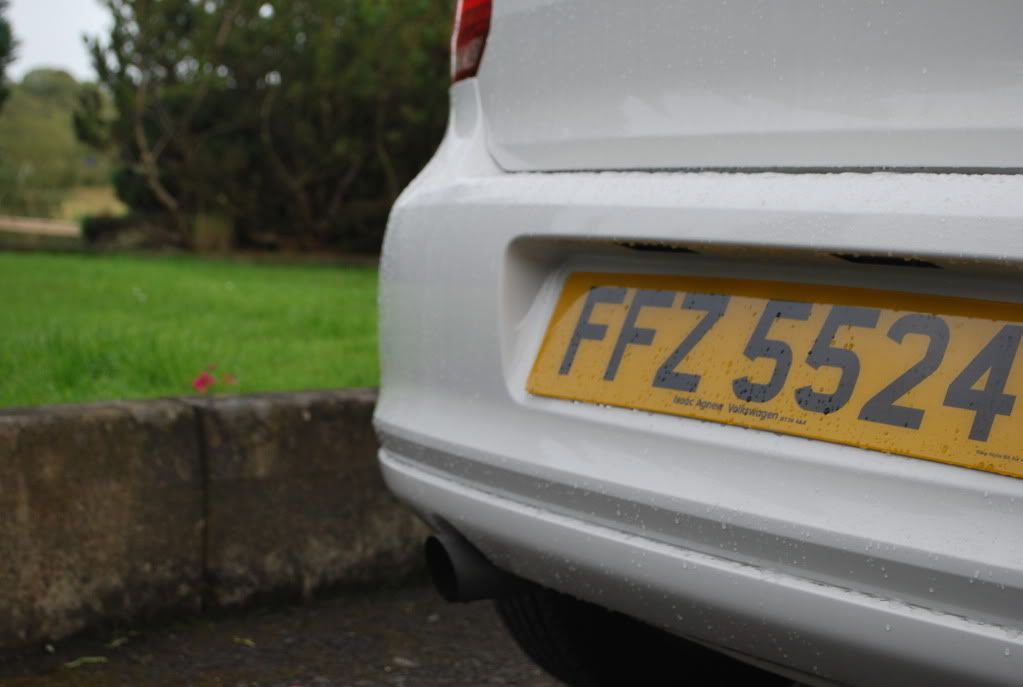 after: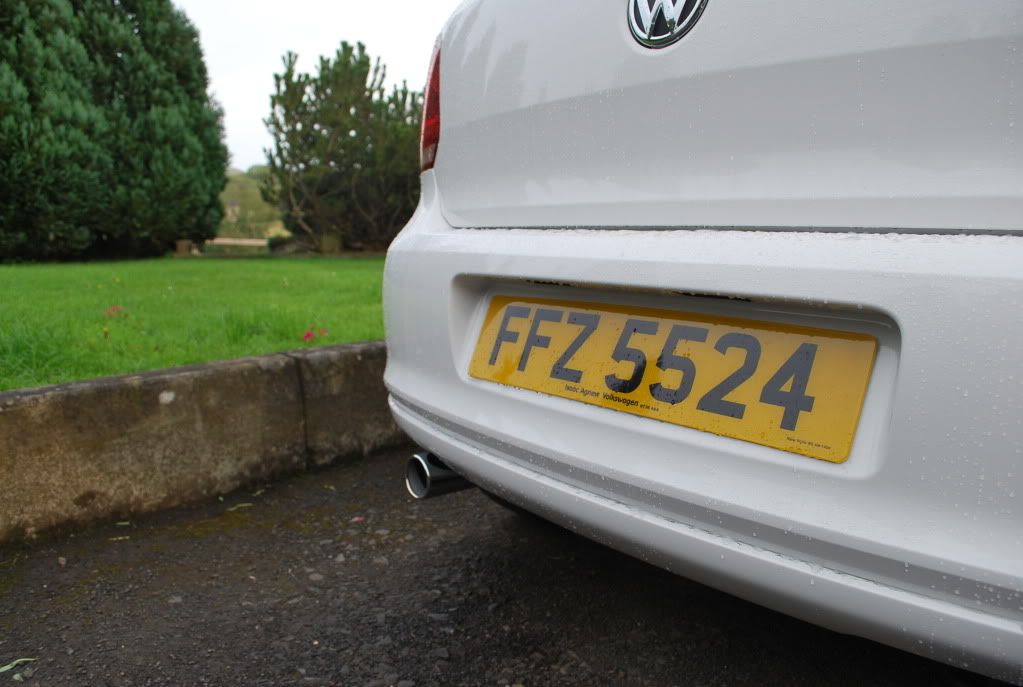 added some carbon fibre: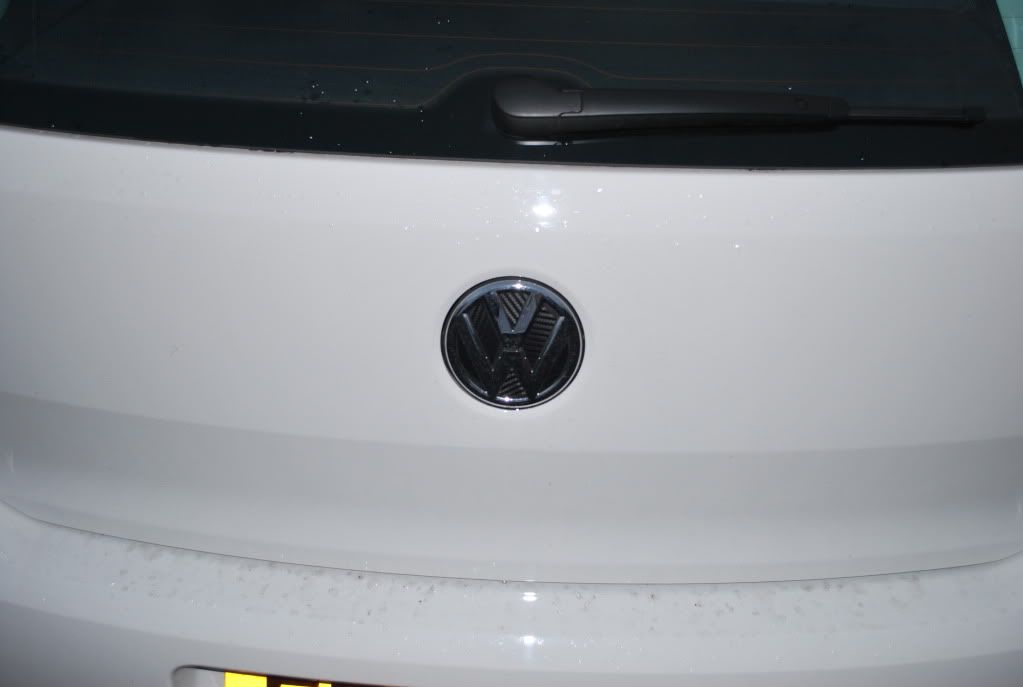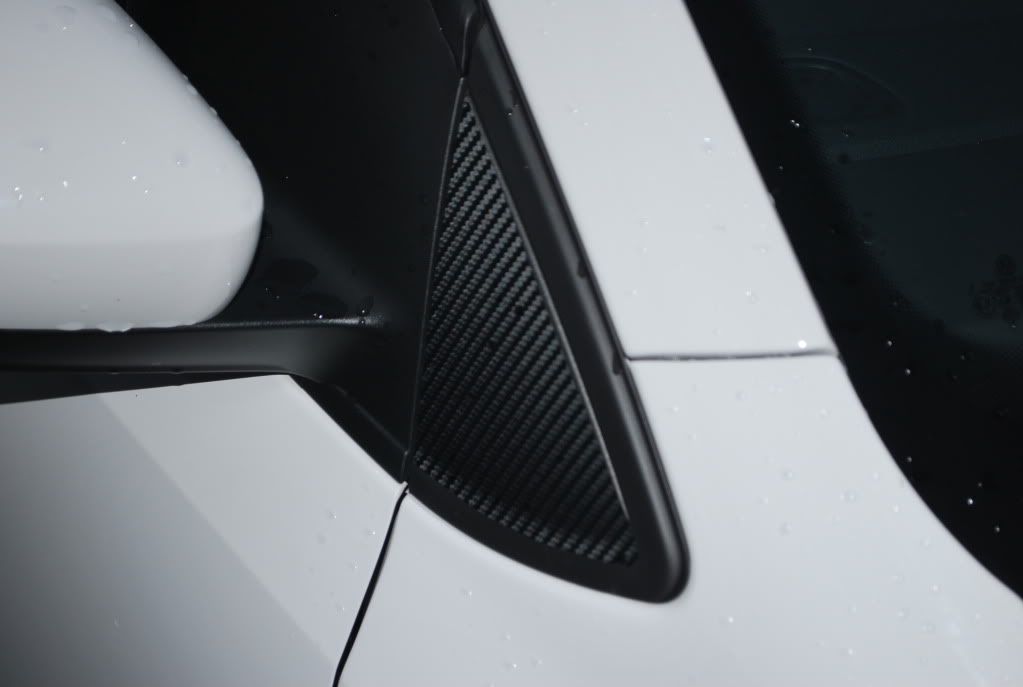 then i got some H&R 35/55mm lowering springs. doesnt sound like a big drop but with the bodykit on it sits nicely
before: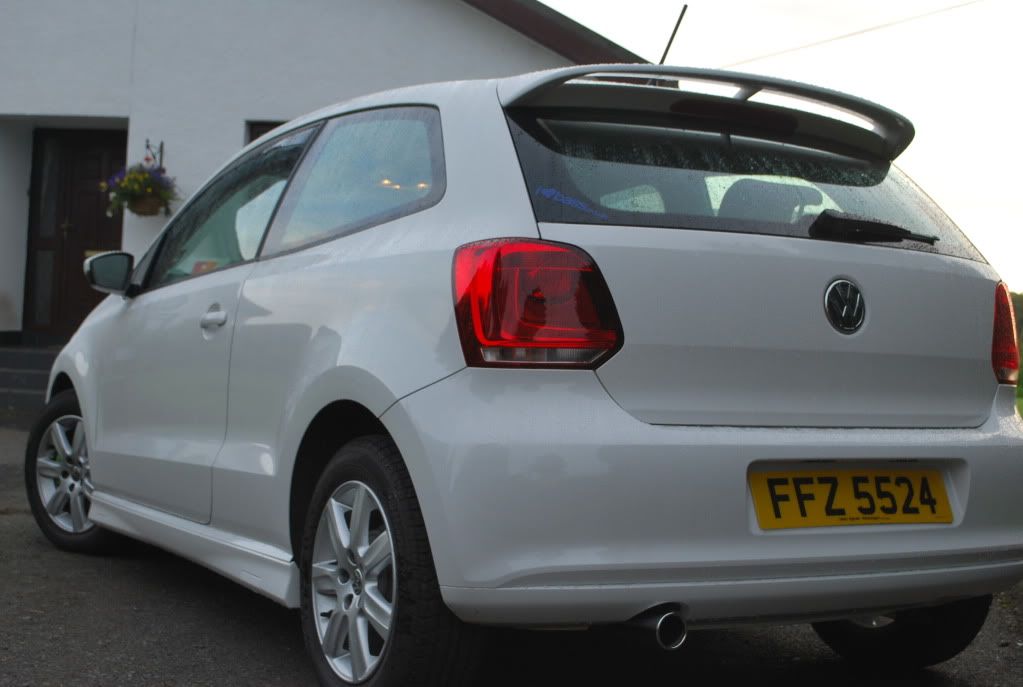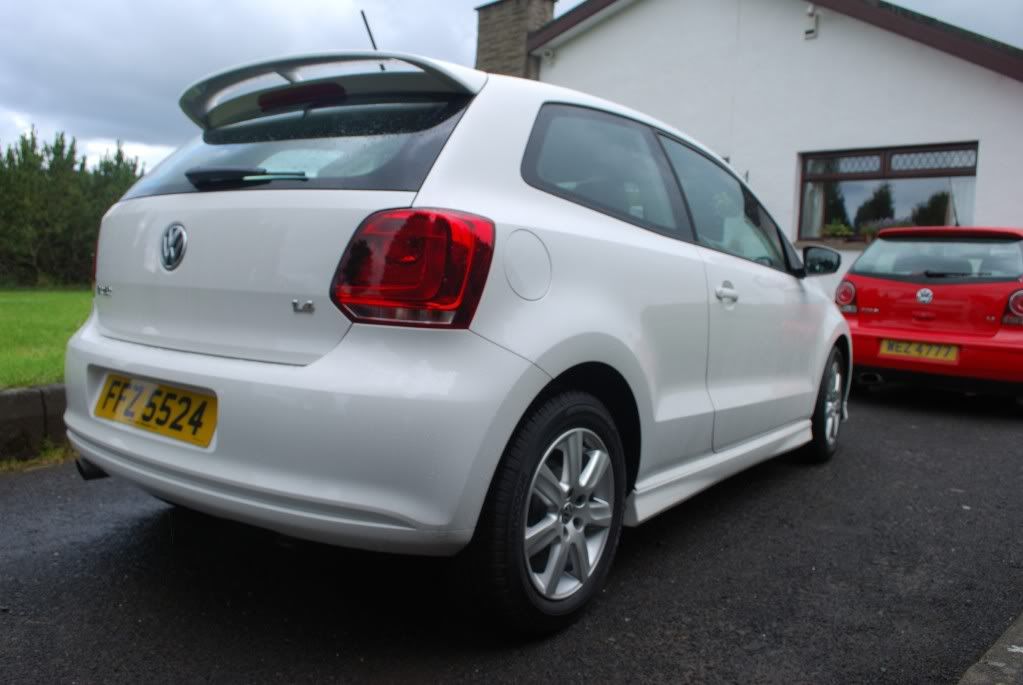 after: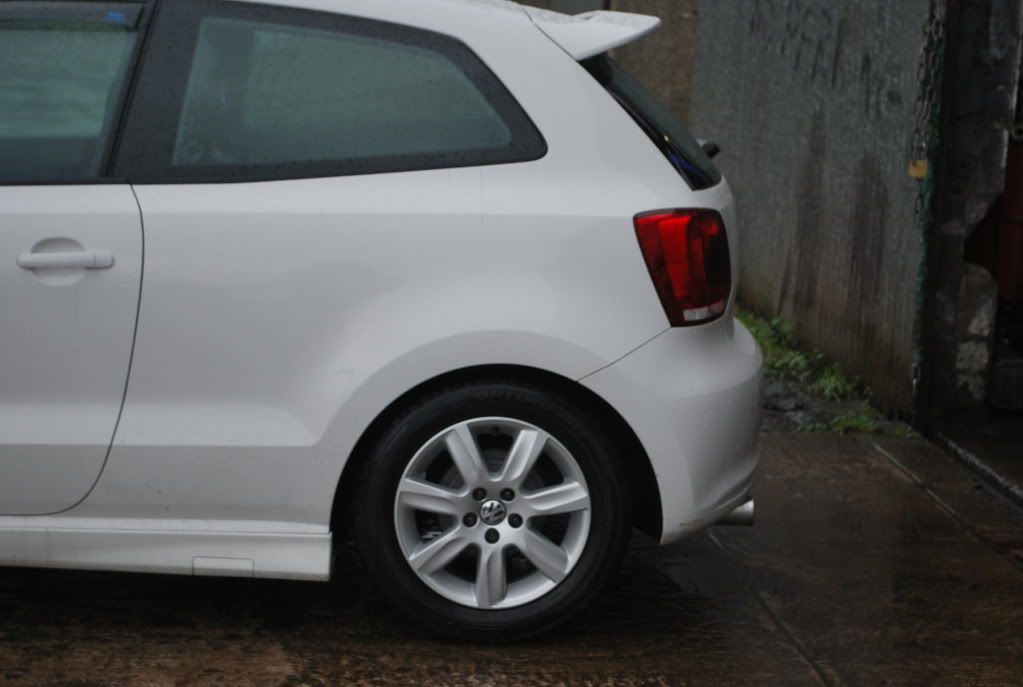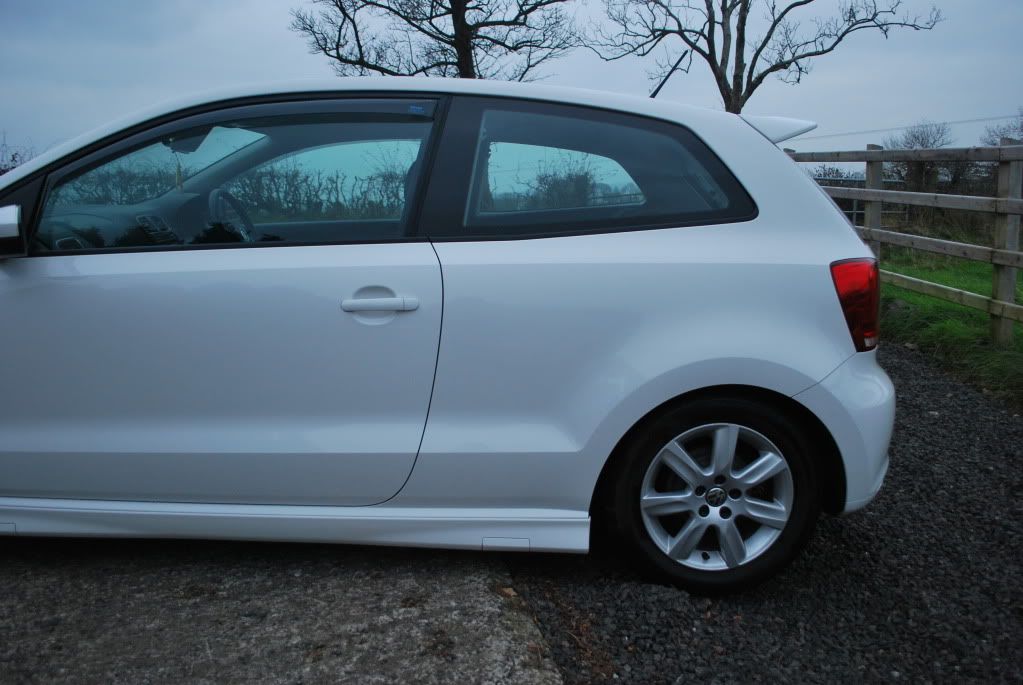 then my favourite part...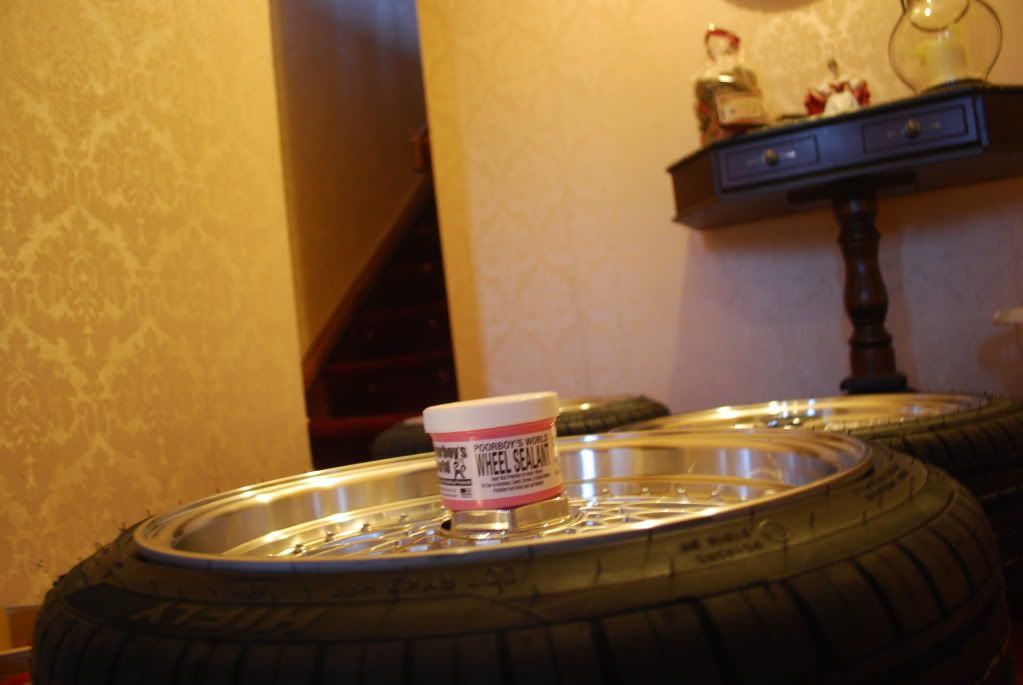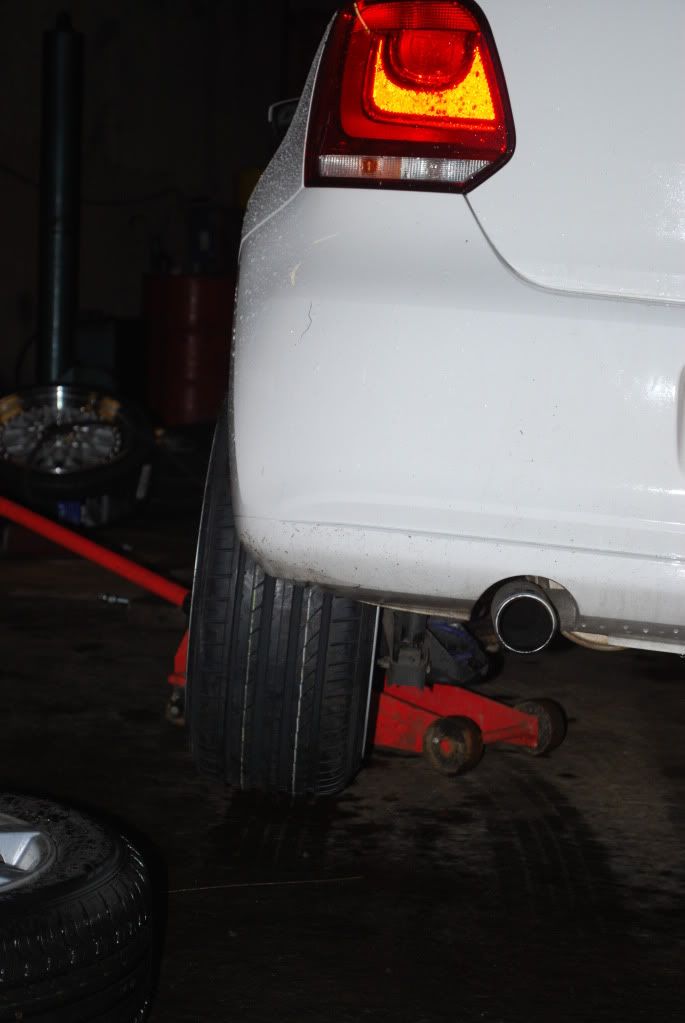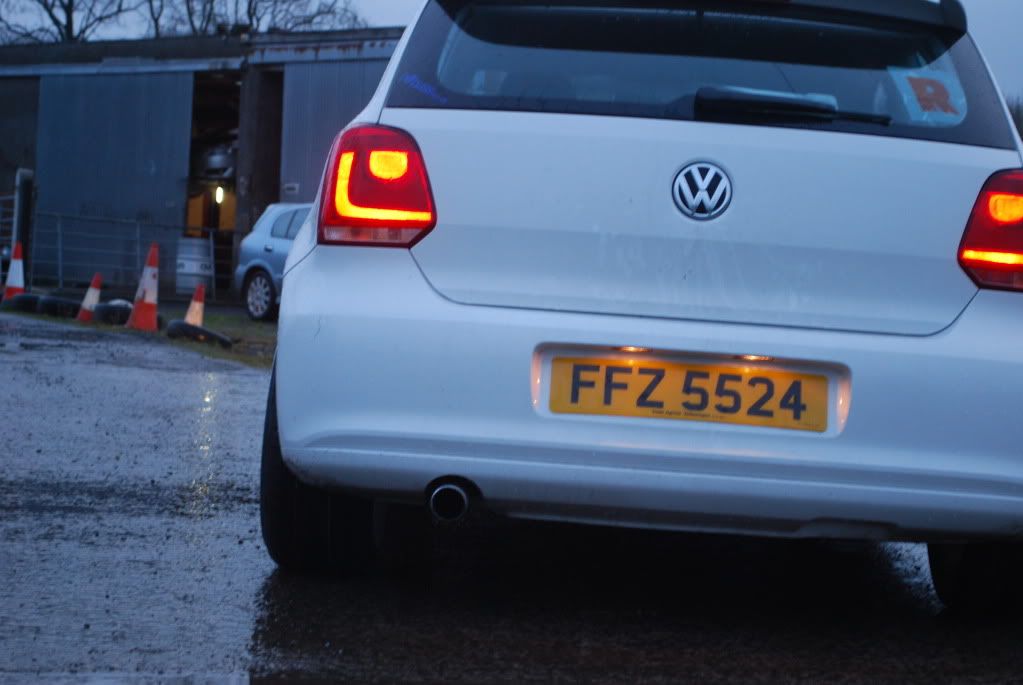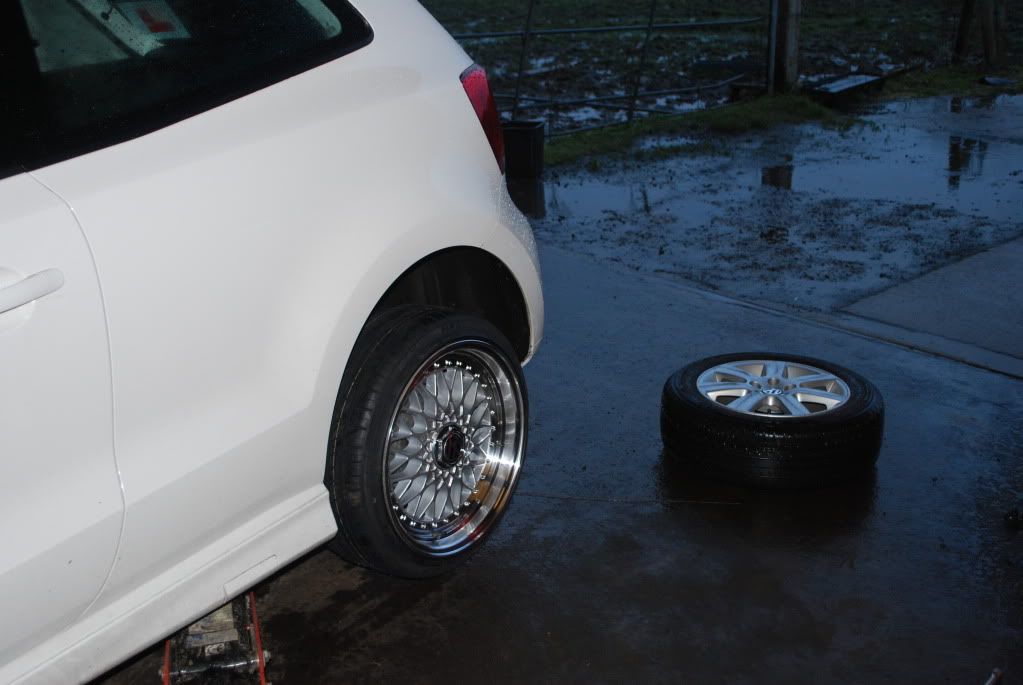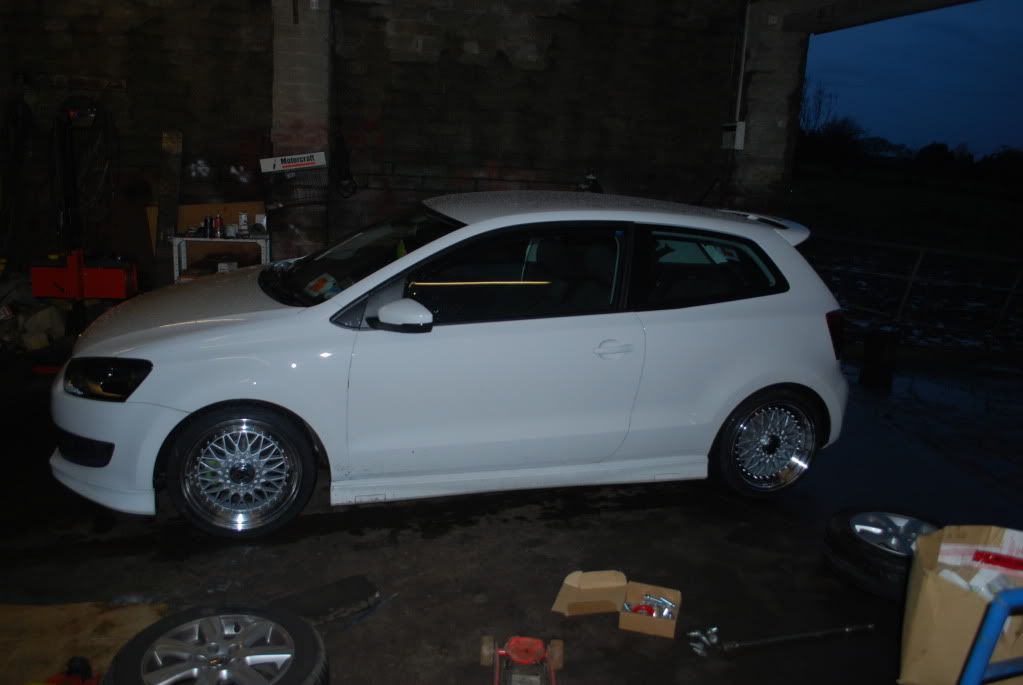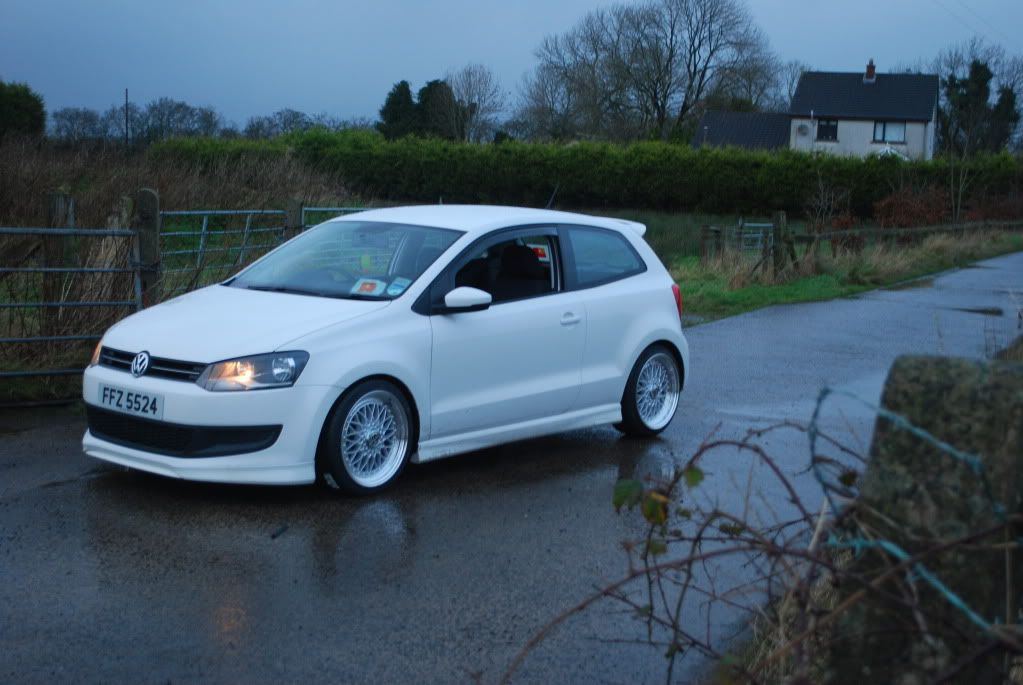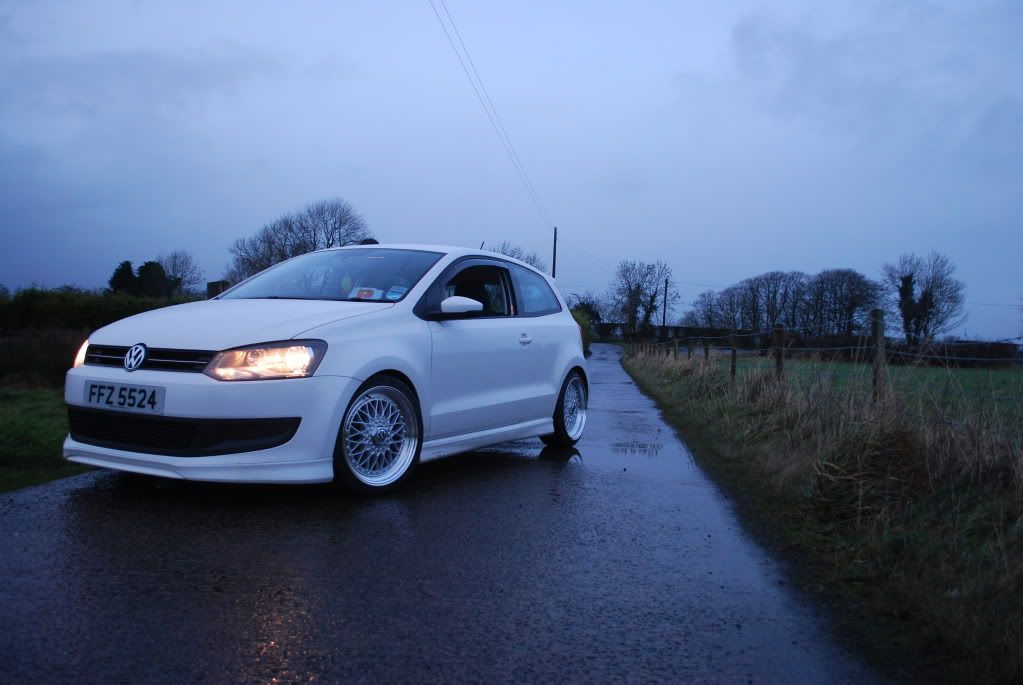 they're 17'' bbs rs with stretched tyres. 7.5'' wide at front with 15mm spacers and 8.5'' wide at the back.
thats my progress from the last 6 months and there's a lot still to do. for the mean time im just going to do small mods like de wiper the rear window, gti grill, fog lights, induction kit, new lights etc while saving up for bigger jobs like the rear bumper, smoothed out front bumper and within the next year i'll more than likely get either coilovers or airbags. but i dont see the point in spending alot of money just to drop the car just another few cm's with coilovers so im seriously considering getting air bags, cause who wouldnt wanna be able to lift their car up and down with a switch.. :O
this guy has air ride and it looks sweet although it doesnt sit on the ground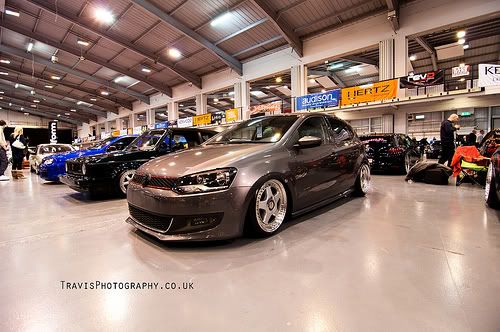 anyway, thats all for now. ill keep updating with any canges.. any feedback (good or bad) would be appreciated
thanks for reading