Just thought i would make a guide on fitting Xenons, as people do not realise how simple this task is, and spend the guts of £40 plus getting someone else to do something that should only take 15min a light!
Firstly, your dipped beam are H7 bulbs, if getting the HID kits I would recommend getting an H7R bulb, as the polos do not come with projectors, so the basic H7 which i currently have fitted are extremely bright...
As for side lights, they are the standard W5W bulb, if buying them, buy a CAN-BUS set to ensure no warning lights... i bought theses and they work wonders
http://www.ebay.co.uk/itm/T10-501-W5W-C ... 062wt_1059
ok so fitting the HID kit...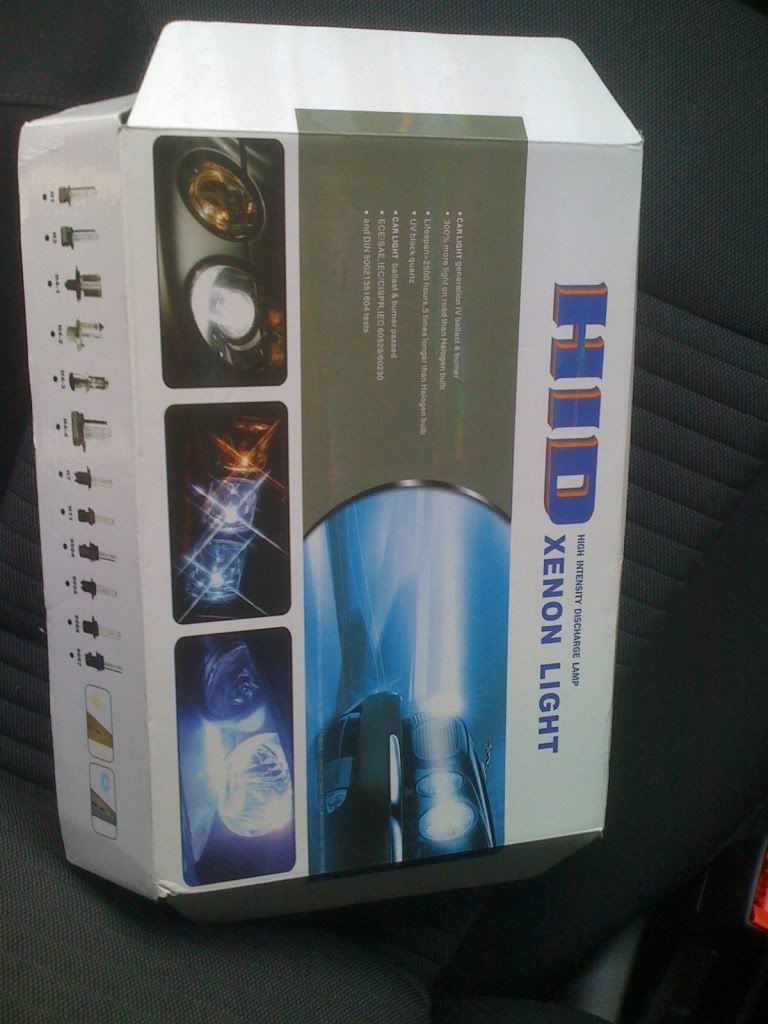 The kit I have.. 6000k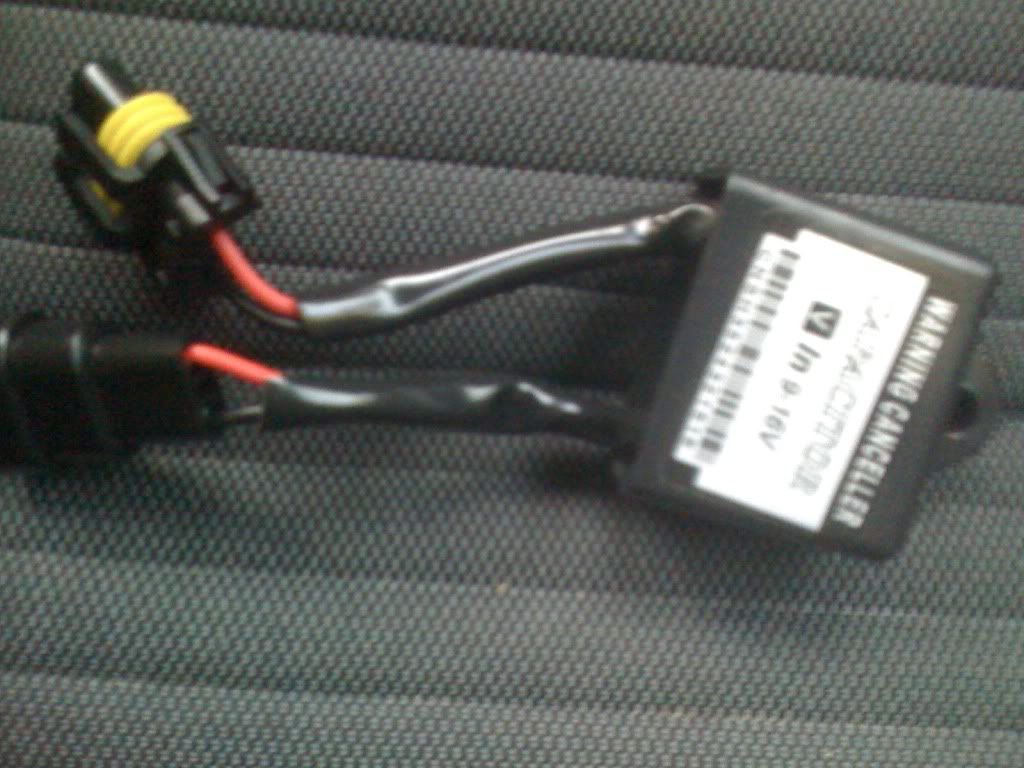 You need two warning light cancelers!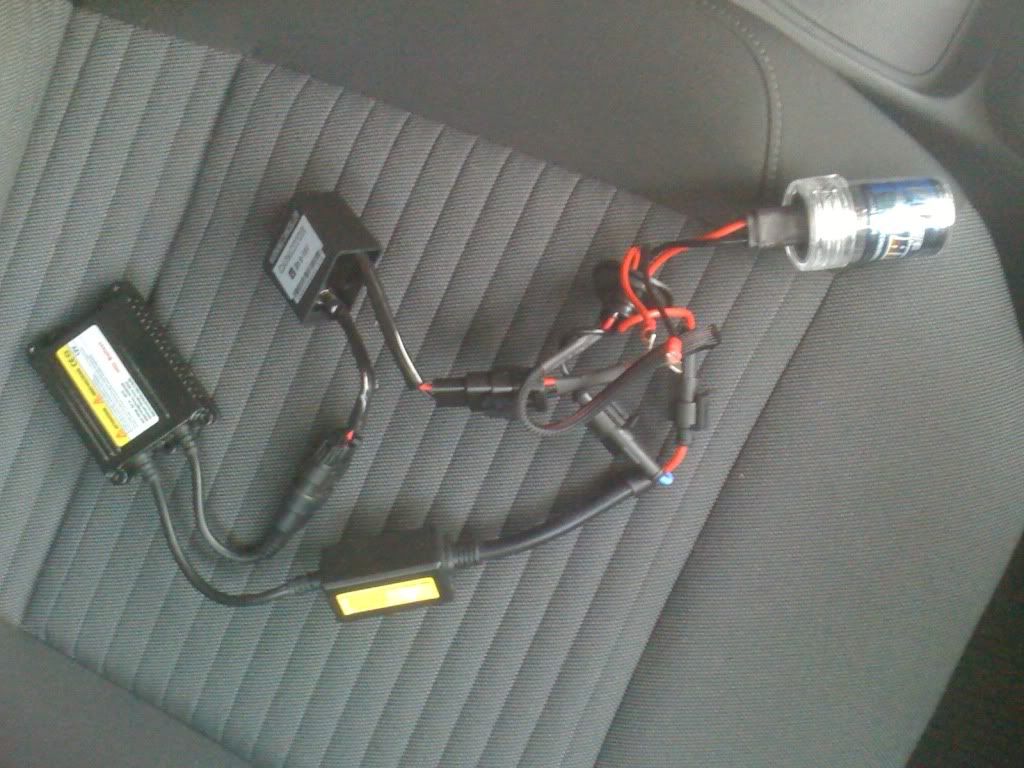 wire them up just like this.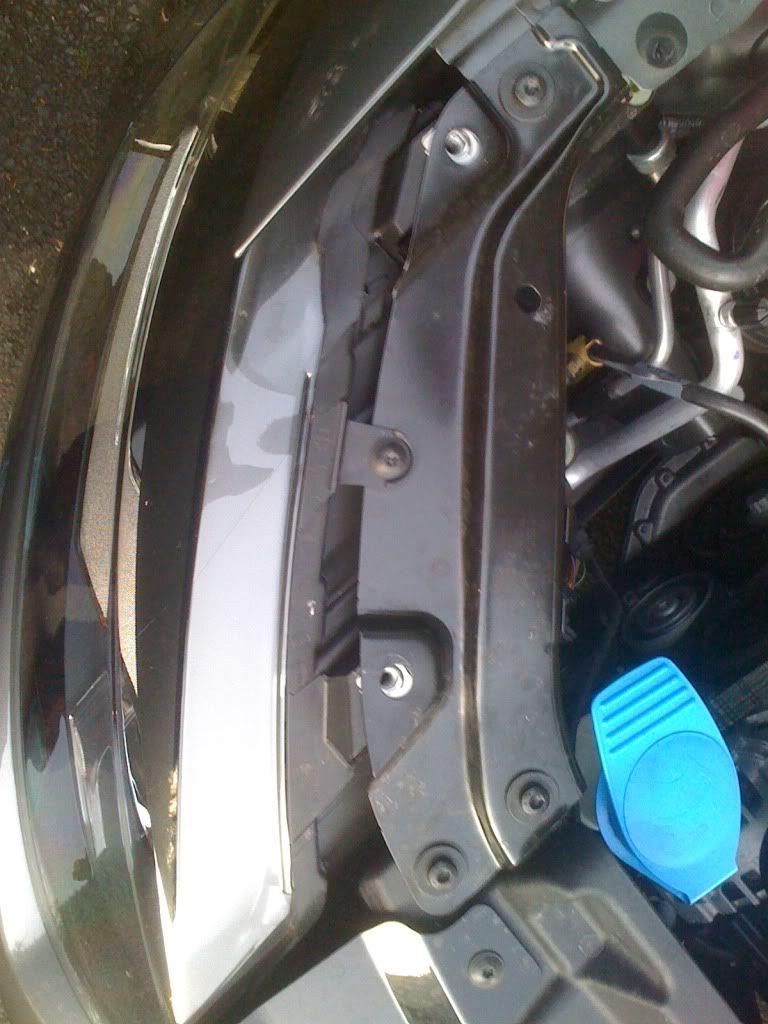 removing the headlight... a simple task, remove both screws and simple force the headlight straight out, it may seem as if it isn't working at first, but trust me, use a bit of force and it will just pop right out...
this connector needs removed before the headlight can be completely taken out, do not force this off as you really don't want it breaking... there is a small locking mechanism on the side of it, which personally I used a small screw driver as a lever and it just came right off.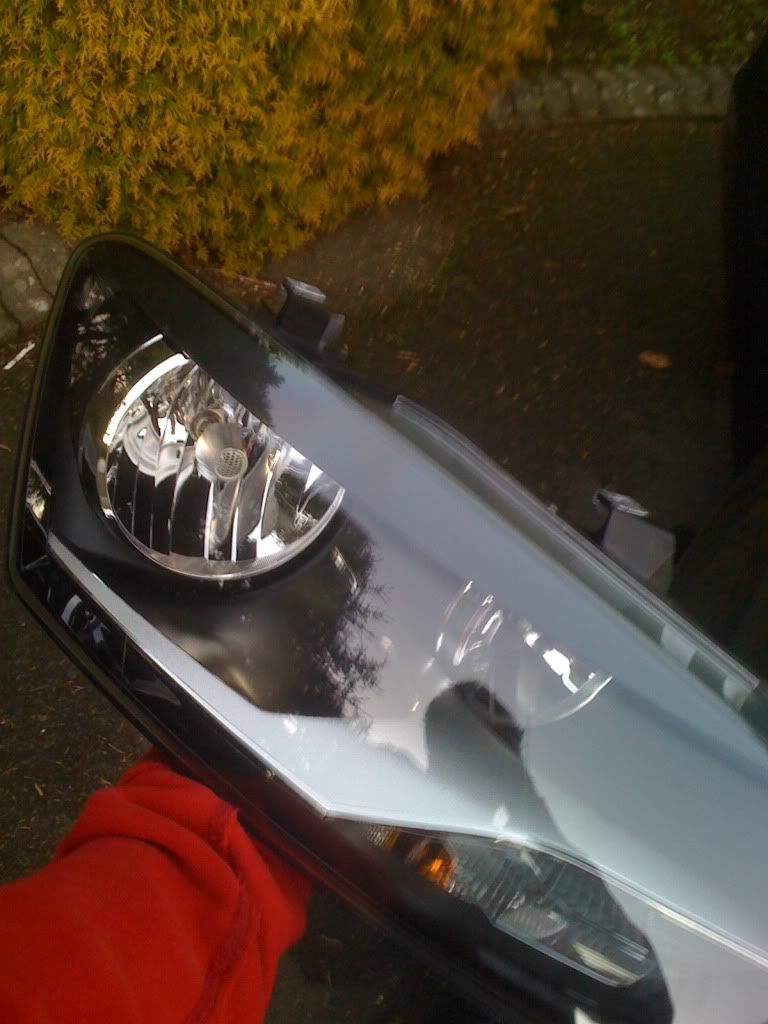 BAM one successfully removed headlight...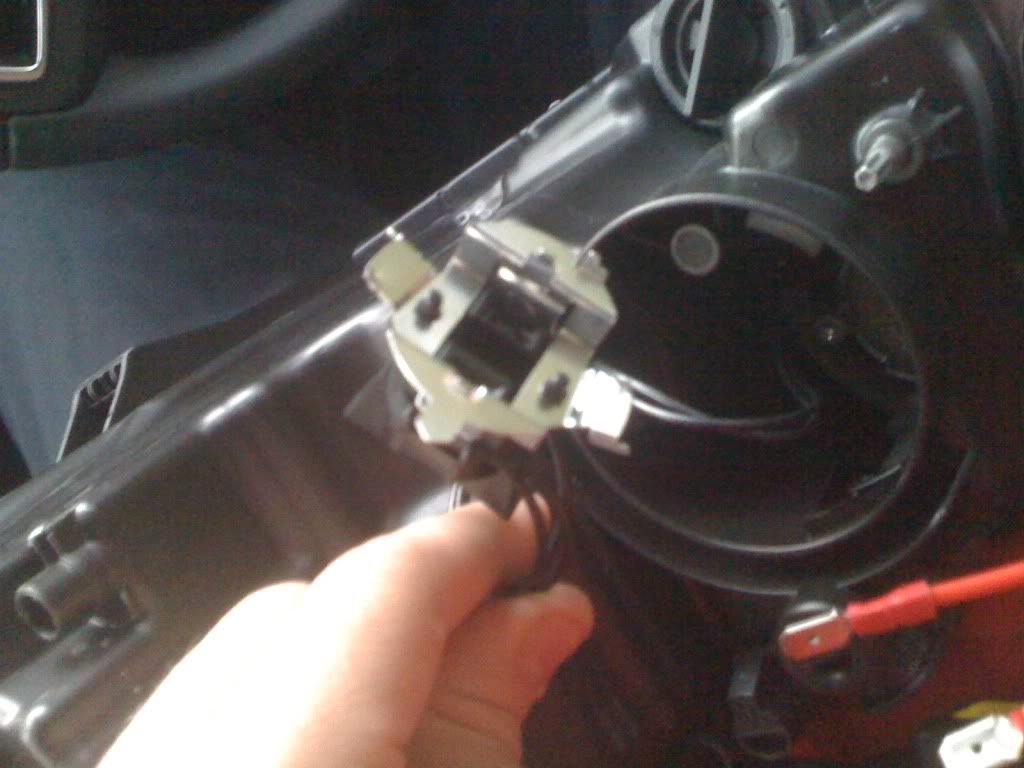 once removed, remove the plastic caps over the back, pull the side light bulb out and simple replace it, and put it back in... at this point I would just connect it back and start the car up to ensure the sidelight bulb is in the correct way... Doing the dipped beam, remove the other cap, twist the plastic case anti-clockwise to remove the bulb from the headlight, then simple pull the bulb out, it does come with metal around it...then you take the two cables for the Xenons and plug them into where the bulb was plugged in, and again connect up to ensure you have the cables in the correct way. There is no way of telling before hand, and nothing will blow if you have done it wrong, so no worries...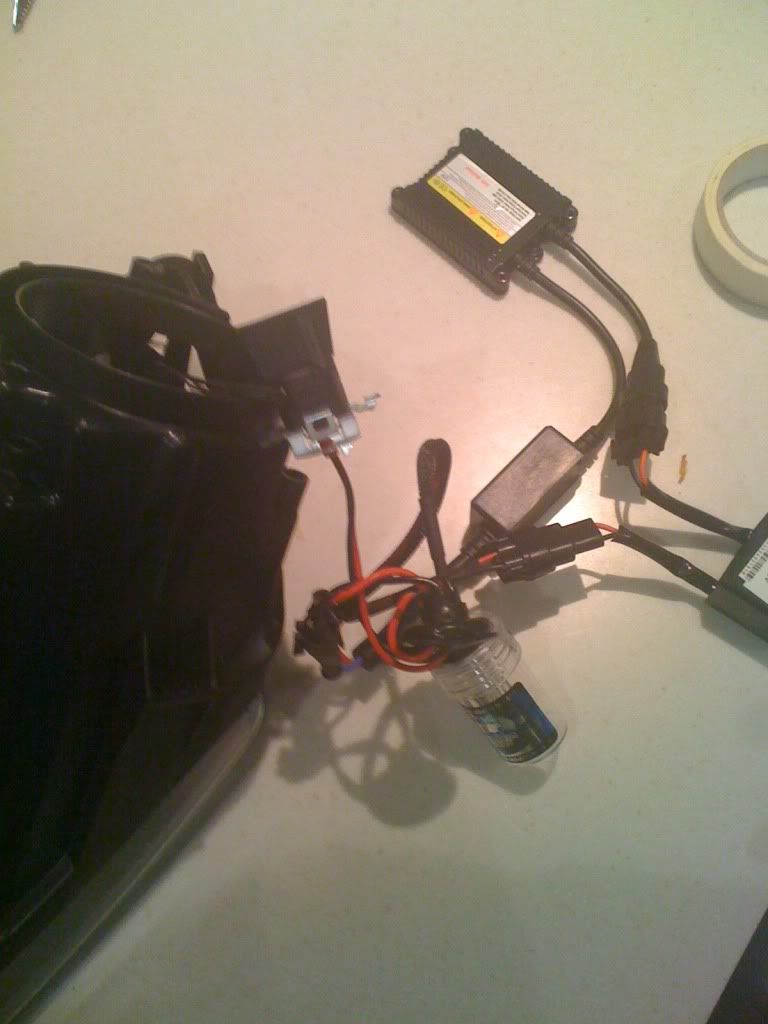 all wired and ready... the new Xenon bulb is rather hard to get in a kept straight, so i used numberplate tape, cut a circle and pushed the bulb through then forced it back into where it should go, sat perfectly for me...
simply put it all back together, and if you want use the numberplate tape to tidy away the cables under the bonnet... oh REMEMBER TO SEAL THE LIGHTS AGAIN! just put the rubber case back on, but because there is cable running though it, you could drill a few holes, or just do what i did and duck tape it closed... don't like using permanent methods in case i ever need to change back to original bulbs...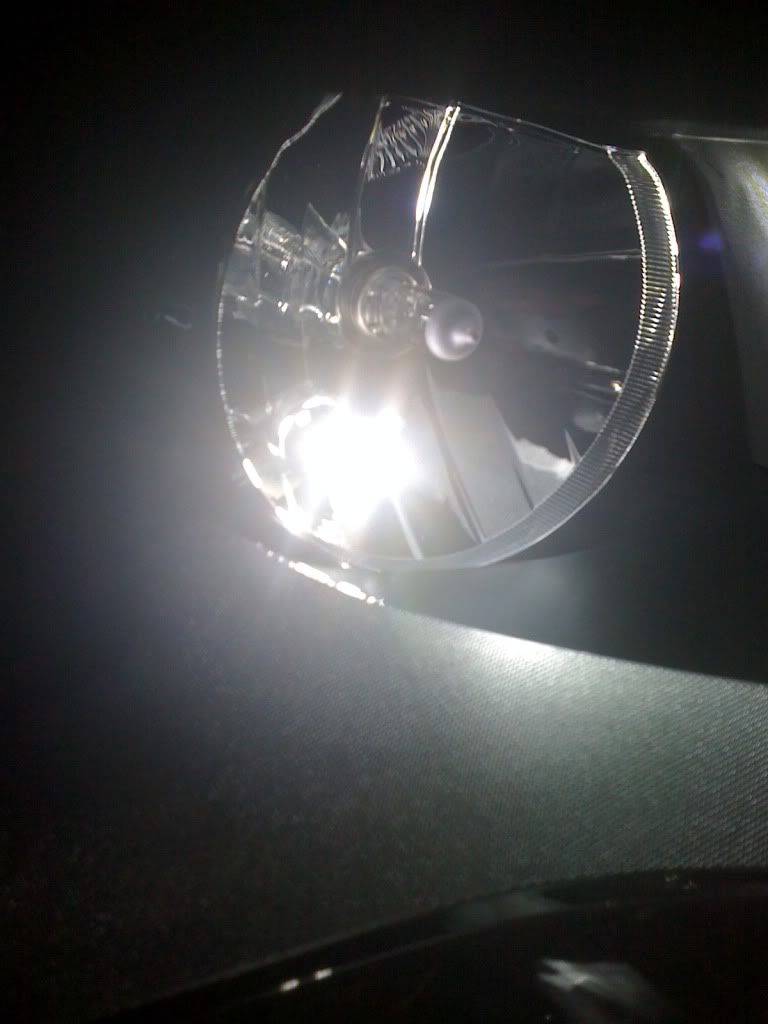 The sidelights in full swing...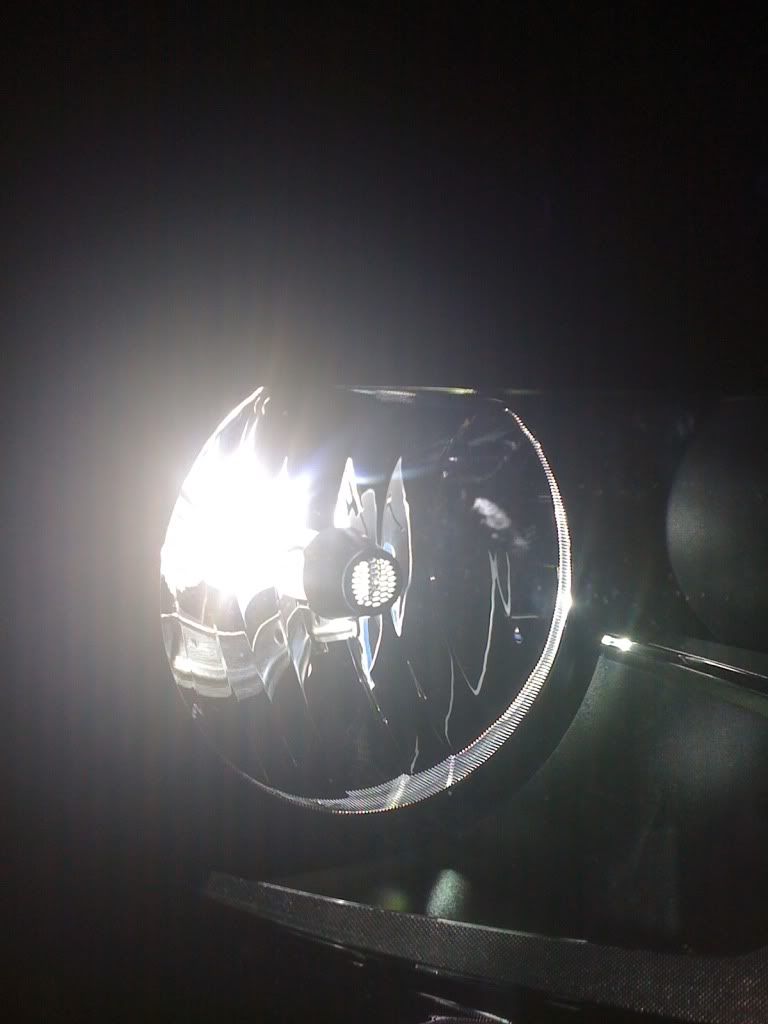 Dipped beam...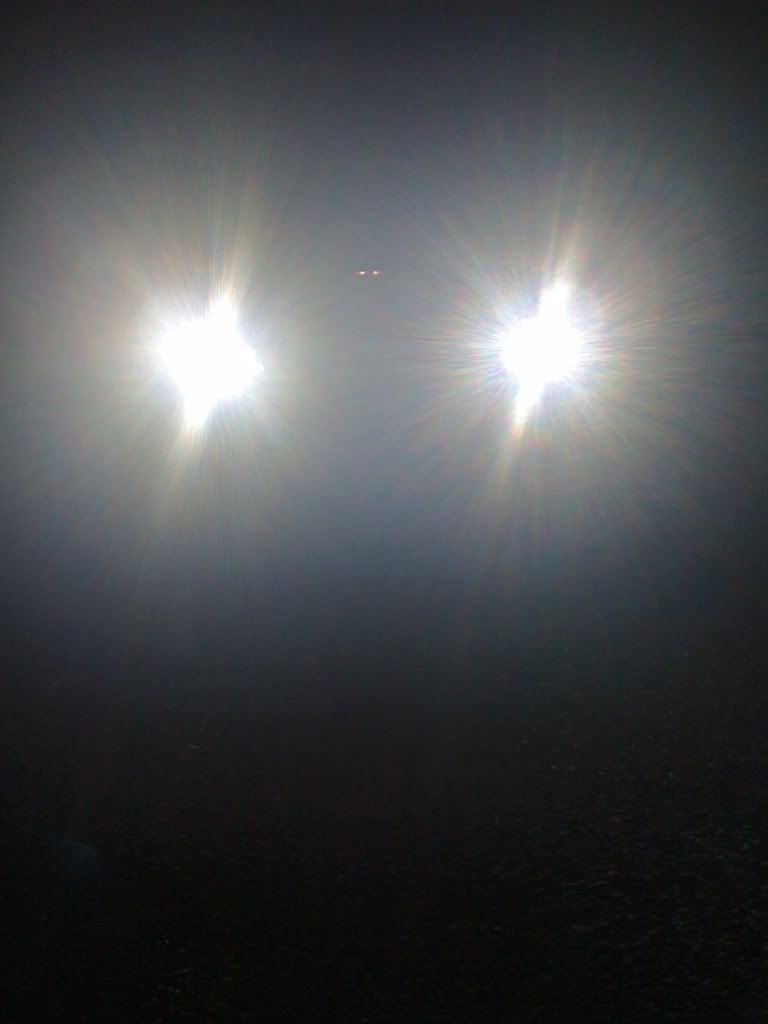 both on... rather bright it may seem...
I have also changed my numberplate lights, cheep bulbs from china do work wonders here...
and interior, changed two lights to red, and everything else to bright white...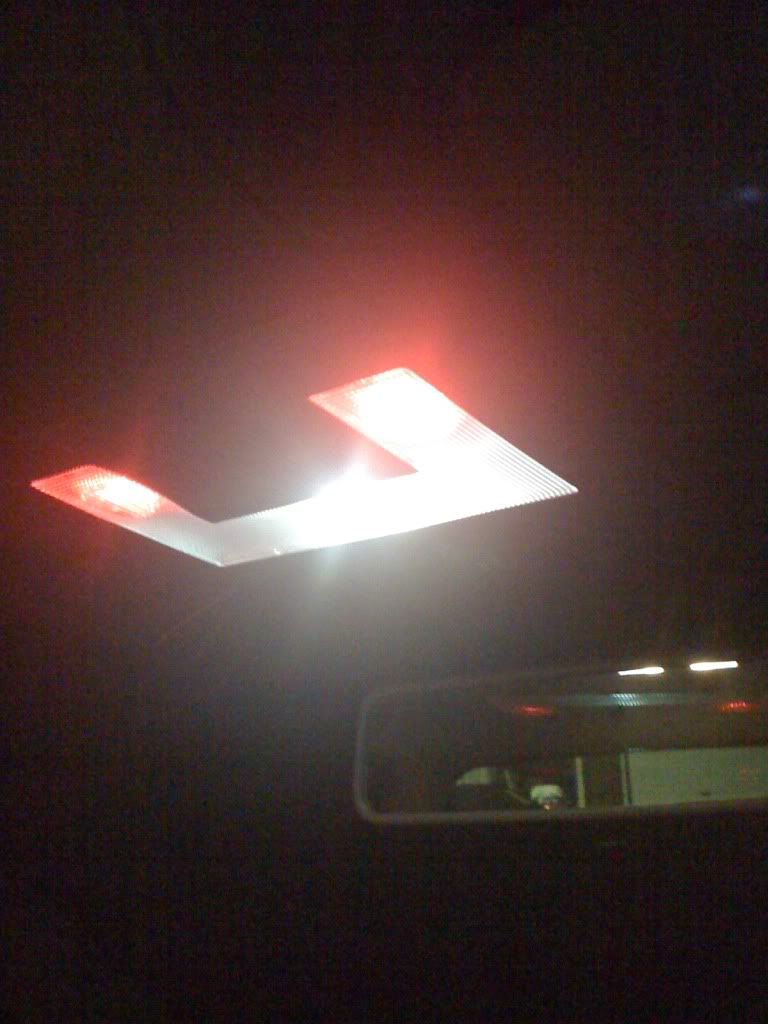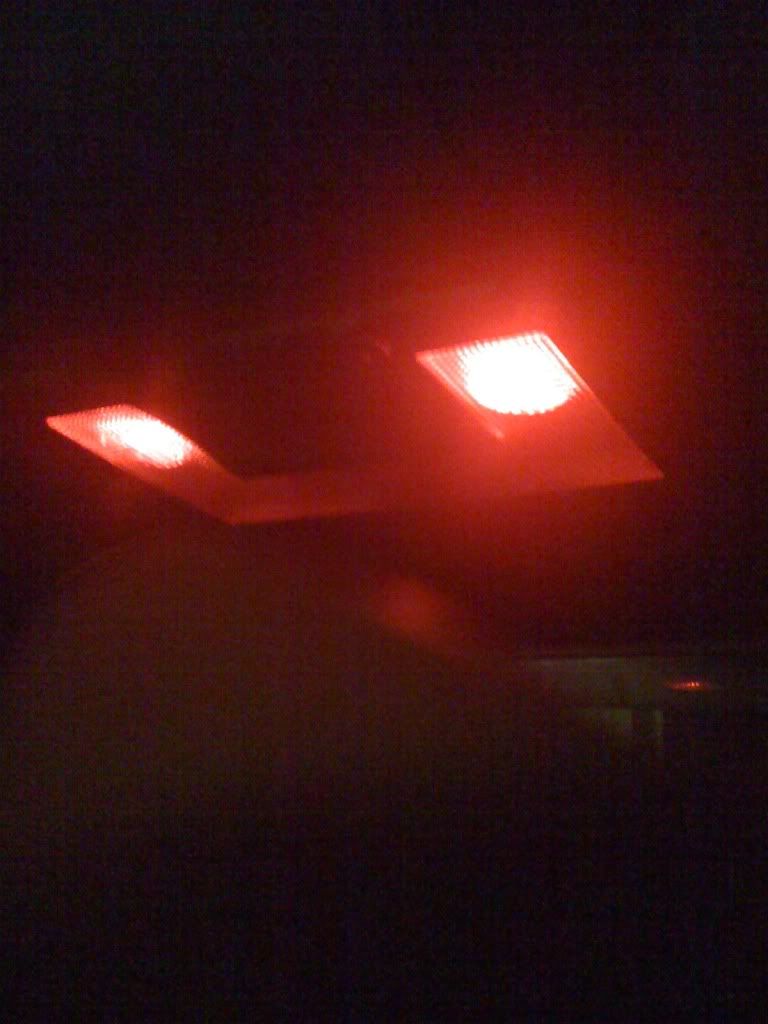 now onto the fog lights... this is possibly the easiest bulb to change on the car. It is an H8 bulb.
these are the bulbs i used for my full beam and fog lights... the H8 are 64 LED's or something stupid like that, they don't give a lot of light, but you do get noticed...
firstly you need to get the "hoop and pin" thingy out of the tool kit
no idea what its proper name is, then simply pull the plastic cover off the light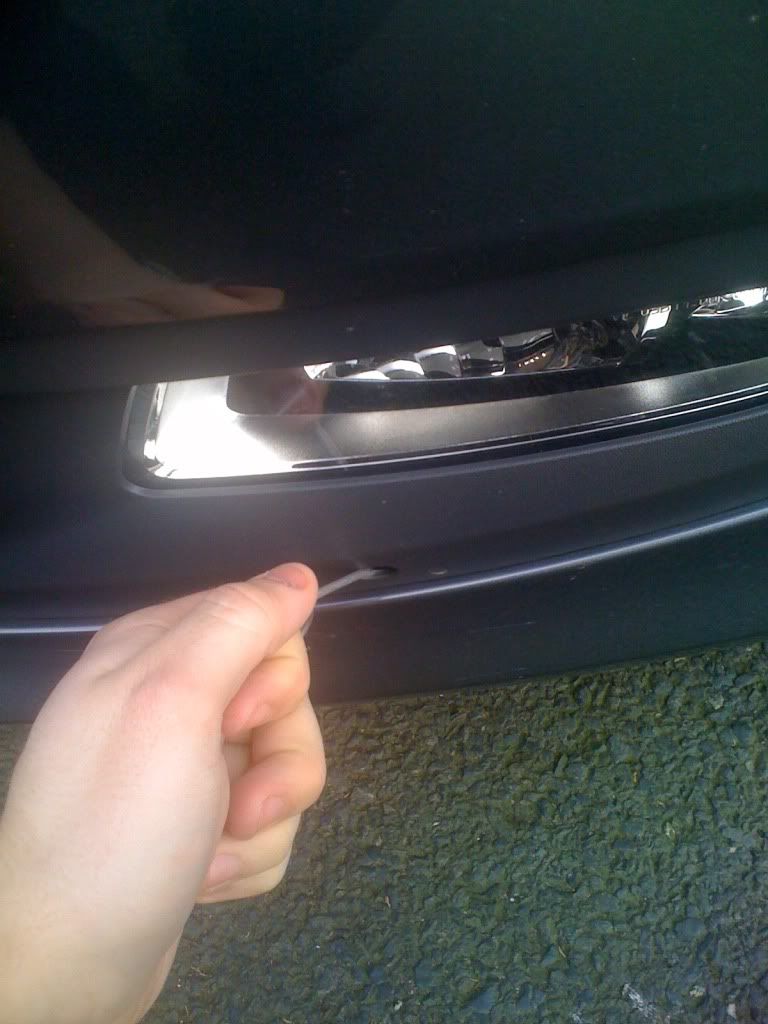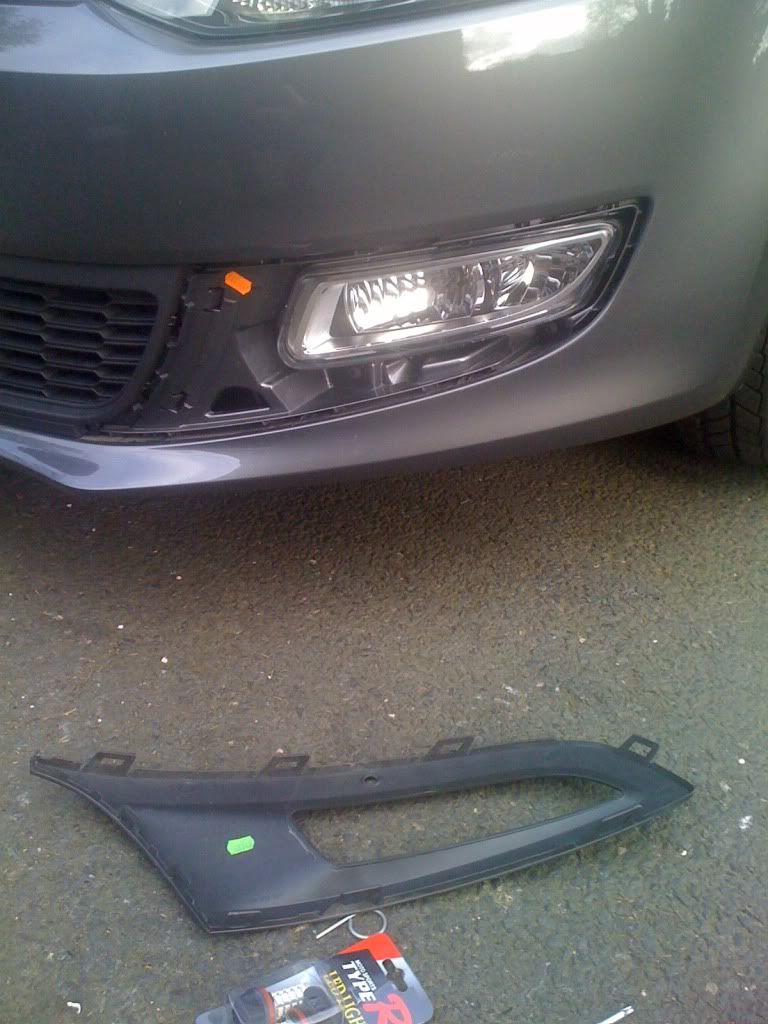 unscrew the two screws, however the light is still held in place by two clips on the top, use a flat screw driver and force this up.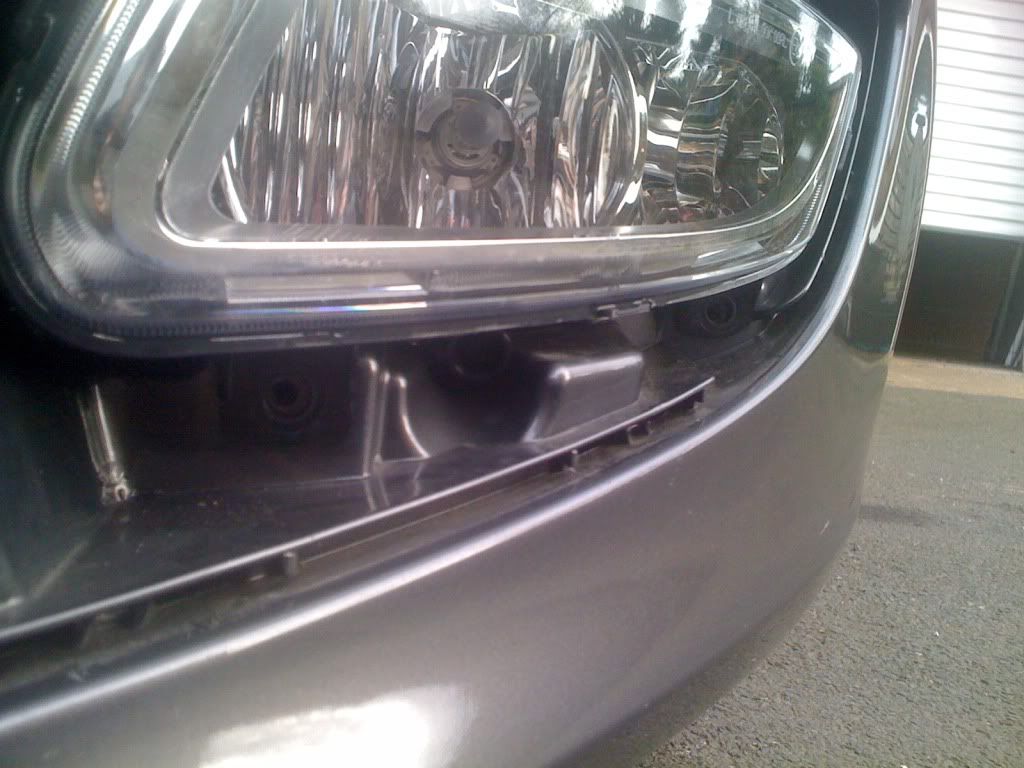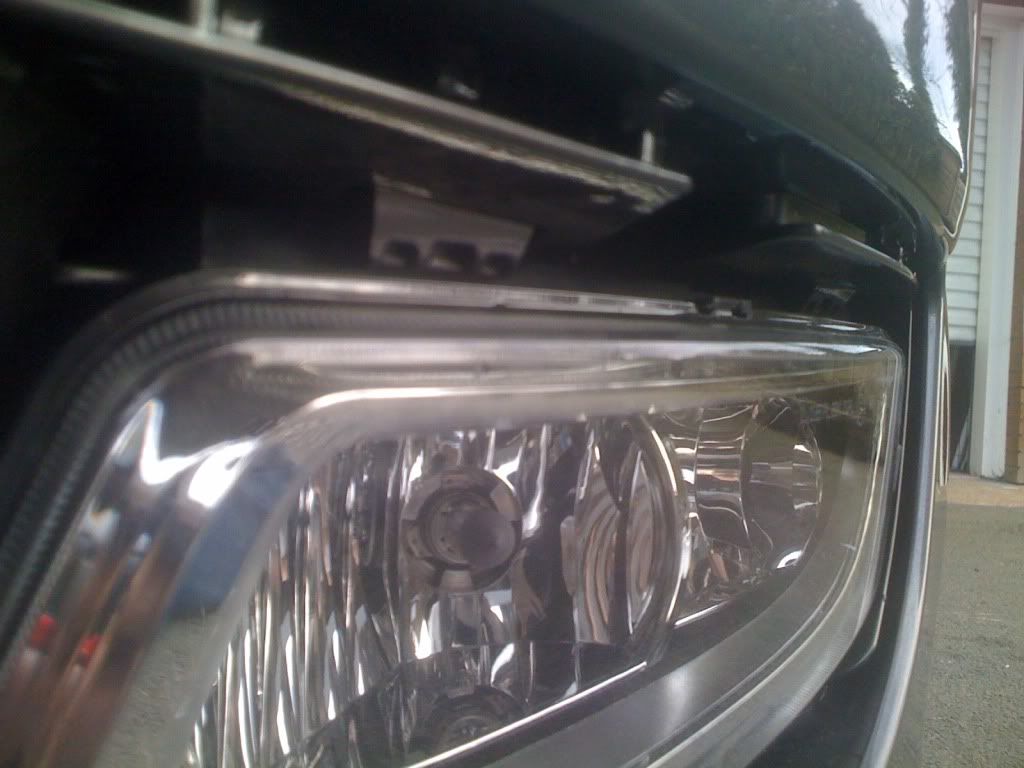 unconnect the bulb, and unscrew the current one and replace it...
now rebuild...
standard bulb - new bulb...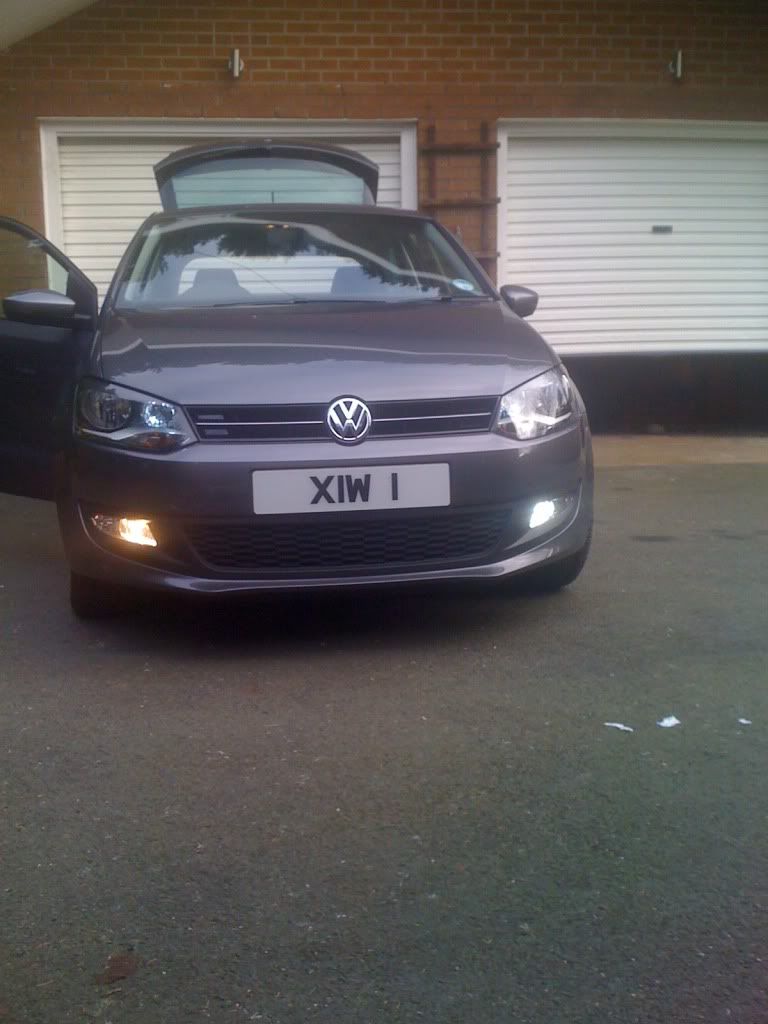 if you have any questions on lights, feel free to ask... hope this does help a few people!